Bronze Sculpture Statue Marble Sensual Erotic Male Nude Jason David Art Deco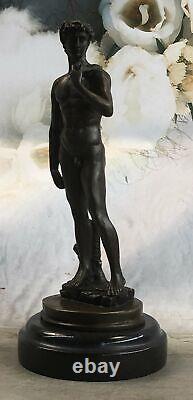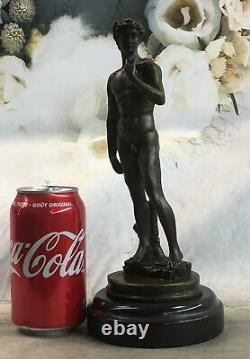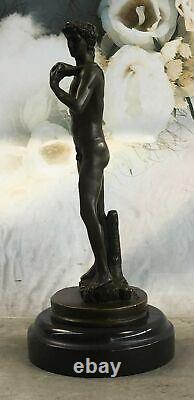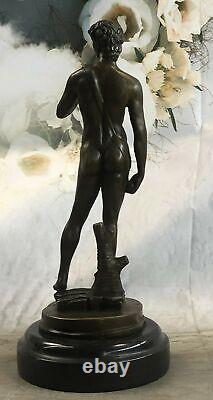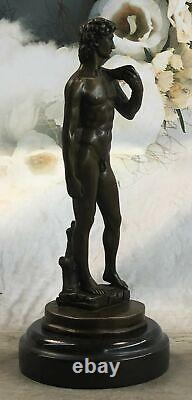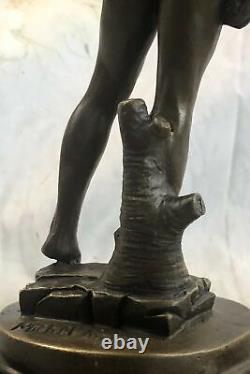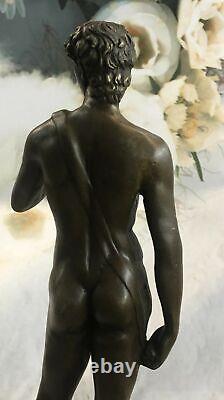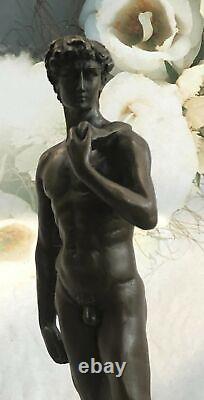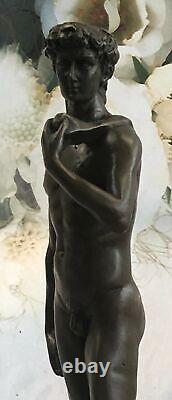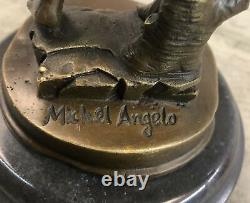 Own a piece of Renaissance history with this superb bronze replica of Michelangelo's David. Created between 1501 and 1504, this masterpiece of Renaissance sculpture depicts the biblical hero David and is a favorite subject of Florentine art.
Originally commissioned as one of a series of statues of prophets to be placed along the roofline of the east end of the Florence Cathedral, the statue was instead placed in a public square outside the Palazzo della Signoria, the seat of the civic government of Florence. Made using the ancient method of lost-wax casting, this relic of art has been tinted with a brown patina finish for preservation.
David rests on a mixed black marble base bearing the signa.