Large Art Deco Bronze, Brass, Antique Glass Pitcher with Cooler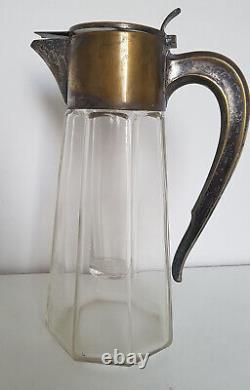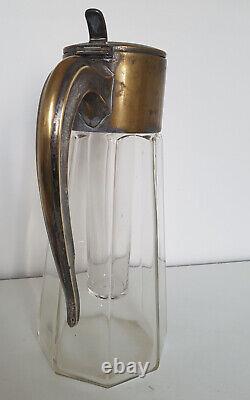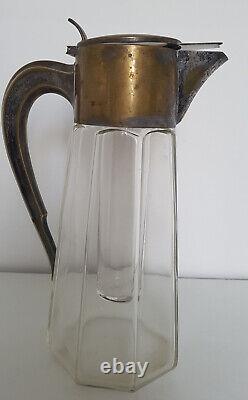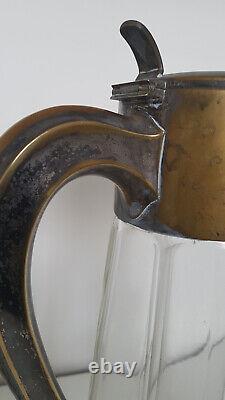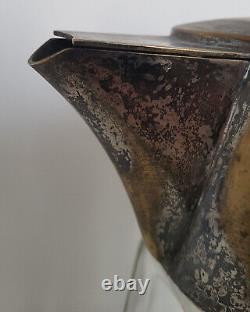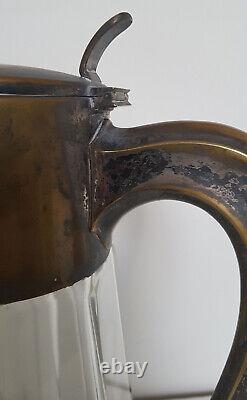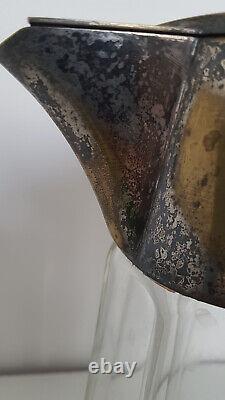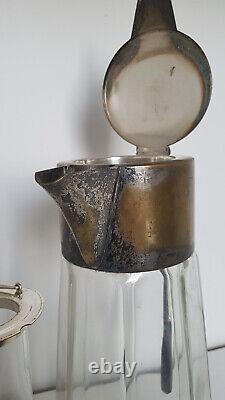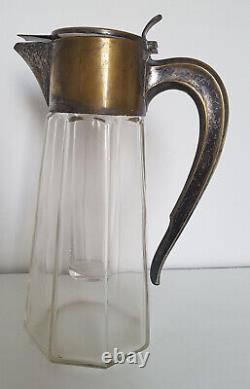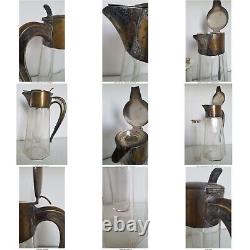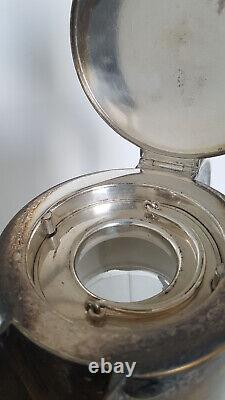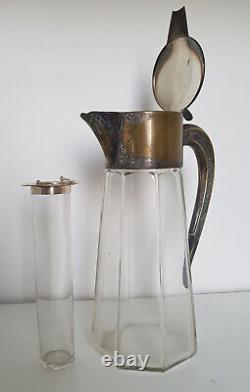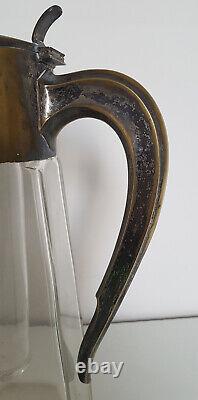 Large Orangeade Pitcher with Cooler - Art Deco - Bronze, Brass, Glass Very large orangeade pitcher with cooler. Antique object, in an uncommon hexagonal shape, made of solid and heavy glass as well as brass or bronze... The glass body is in excellent condition.
The brass mount, formerly silver-plated, shows no signs of impact but is highly patinated by use and time: it is sculpted and decorated better than by an artist! When Time alone creates works of art... One never tires of looking at the different magical effects produced by the wear of gilding on these bronze parts... There is also a glass and silver-plated metal "tube" in very good condition that can be filled with ice cubes or fresh water, held by a handle and slid, then fixed inside to ensure the liquid in this carafe stays cool.
Some may call this object "VINTAGE", but I prefer to present it as a beautiful decorative piece in its own right (still functional). It is very rare to find a pitcher with a cooler compartment of such a shape, of such a size, the vast majority being shorter and rounder.
Specifications: dimensions: 36 x 21 x 14 cm weight: 3000 grams capacity: approximately 3 liters.. (carefully observe all photos) careful packaging fast and tracked shipping No excessive haggling For any potential shipment outside of France, please contact me beforehand (standard shipping via Mondial Relay, unless prior request for billing).