The Indian, Art Deco Bronze Sculpture Signed by Guido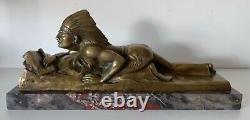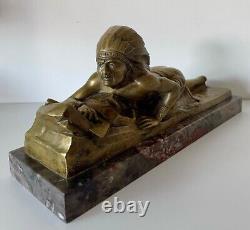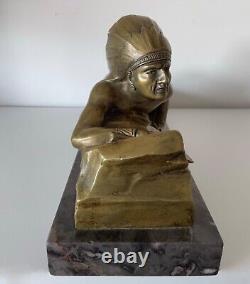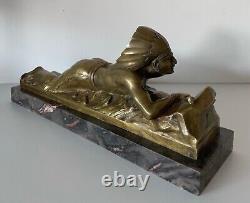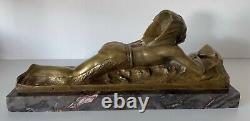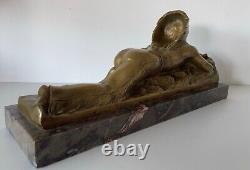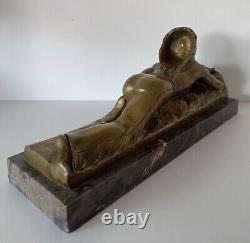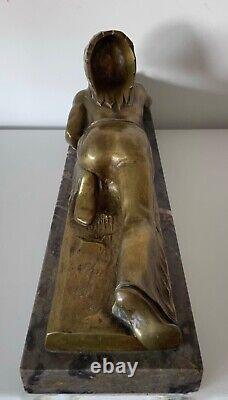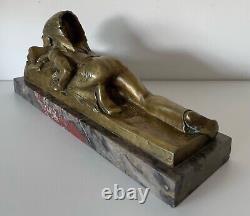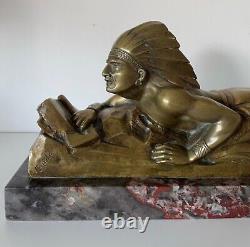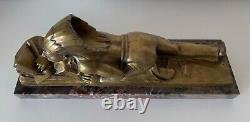 Bronze sculpture depicting a reclining Native American in a golden patina, mounted on a marble base. Signed on one side by Guido from the Art Deco period. Attention: For shipments to the USA, customs duties are now required.
These customs fees, which vary in percentage depending on the states, will be added to the cost of acquiring the object.