Substantial Superb Erotic Nude Bronze Statue Figurine Sculpture Art Deco Statue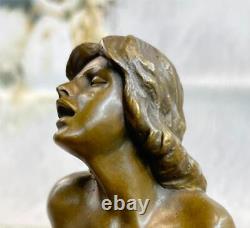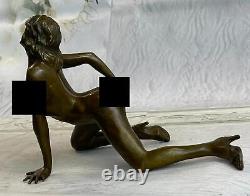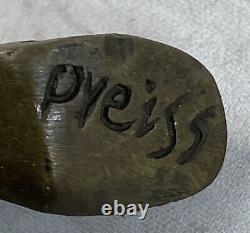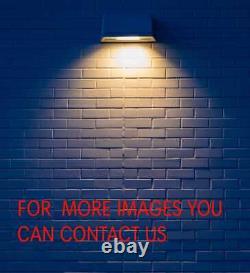 Substantial Superb Erotic Nude Bronze Statue Figurine Art Deco Sculpture. This product listing is originally written in English.
Please find below an automatic translation in French. If you have any questions, please contact us. This sculpture is in perfect condition. Bronze Dimensions: Height 7 1/2" X Width 11". Embrace the provocative allure of feminine sexuality with this superb bronze sculpture by renowned artist Preiss.
The sculpture depicts a naked temptress consumed by passionate desire, crawling forward with seductive grace. With every beautifully sculpted curve of her body, she captivates the viewer with her arched back and evident ecstasy on her face.
Clad only in high heels, she embodies sensuality and uninhibited pleasure. Meticulously crafted using the time-honored lost-wax casting technique, this bronze sculpture showcases the artist's mastery in capturing the essence of femininity. Intricate details and realistic features bring the sculpture to life, evoking a sense of raw desire and intensity. The brown patina finish adds depth and richness, enhancing the allure of the piece.
A mark of quality and artistic excellence, the sculpture is signed by the renowned artist Preiss. It is a testament to his ability to capture the nuances of feminine sexuality and the power of erotic expression. This exquisite sculpture is a true collector's item, perfect for those who appreciate art that pushes boundaries and celebrates the beauty of the human form. FOR ADDITIONAL IMAGES, PLEASE CONTACT US AND WE WILL GLADLY SEND THEM TO YOU.