Art Deco Figurative Bronze Skull Skeleton Chair Statue Sculpture Ashtray Gift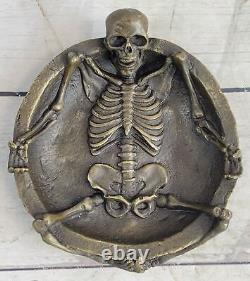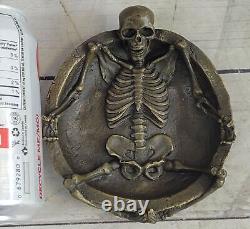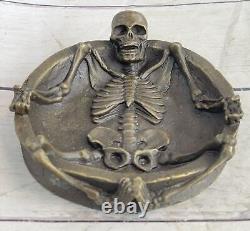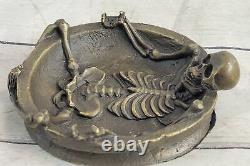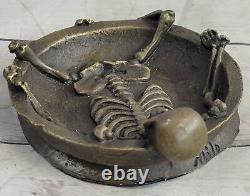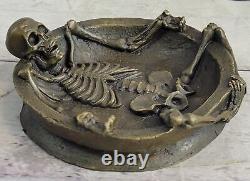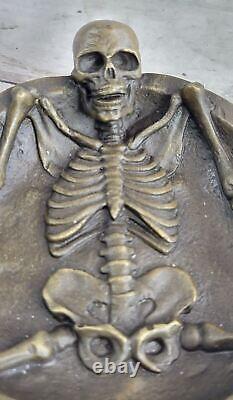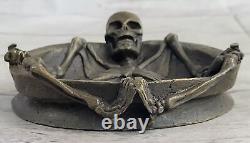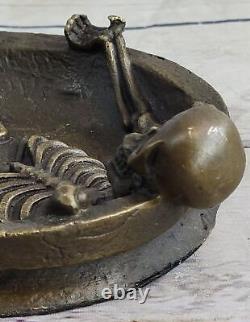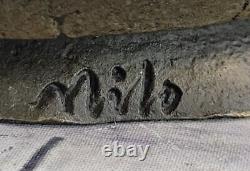 Elevate the ambiance of any room or event from ordinary to extraordinary with the addition of this unique and striking bronze sculpture. The unconventional yet attractive design of the skeleton creates an intriguing focal point, stimulating conversations and prompting contemplation.
Made entirely of bronze using the age-old method of lost-wax casting, this sculpture embodies the dedication and craftsmanship of the artist, guaranteeing its enduring quality and artistic integrity. The signature of the renowned artist Milo attests to the authenticity and craftsmanship of this remarkable piece. Perfect for art enthusiasts and collectors, this sculpture presents a captivating blend of macabre and artistic, infusing any space with an element of mystery.