XL P. J Mene Racing Horse Bronze Sculpture Art Deco Marble Figure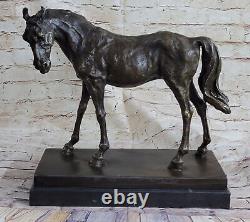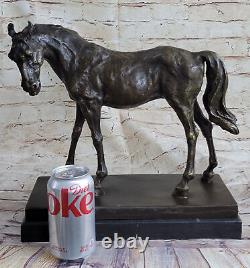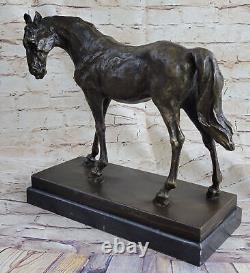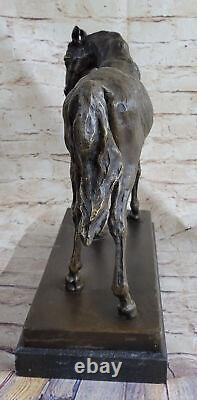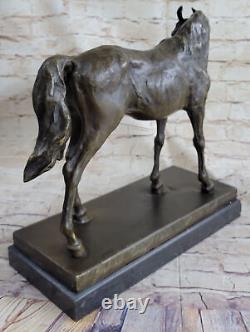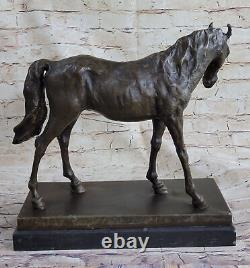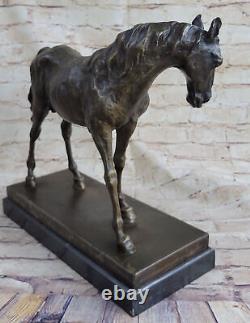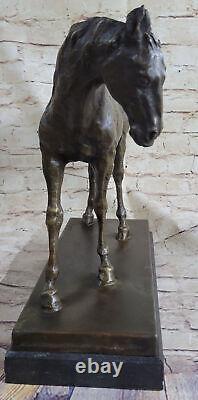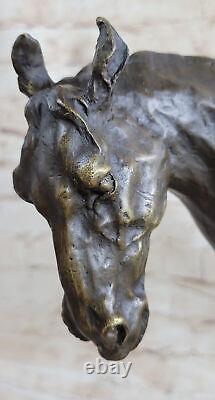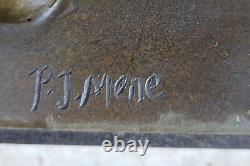 J Mene Racing Horse Bronze Model Art Deco Marble Figure. This product sheet is originally written in English. Please find below an automatic translation into French. If you have any questions, please contact us. This sculpture is in perfect condition.
Dimensions in bronze with marble base: Height 13" X Width 13.5" Marble dimensions: 13.5" X 7" Height without base: 12 Weight: 23 pounds Inventory: 32YRD2686123. This exquisite bronze sculpture captures the beauty and grace of a mare and her foal enjoying a peaceful walk in a green field on a sunny spring day.
The mare is depicted in detail with a muscular and robust body, a long flowing mane, and flared nostrils as she breathes. Her curious and playful foal follows her in every move, nibbling on the green grass in front of him. The sculpture is mounted on a base with grassy patches, creating a realistic setting. Made using the traditional "lost wax" method, this sculpture is made of 100% bronze and features a stunning two-tone brown patina finish. It is a true testament to the craftsmanship of artist PJ Mene.
This sculpture is the perfect gift for any animal lover or art collector who appreciates the beauty and majesty of these magnificent creatures.