Signed D H Chiparus 100% Bronze Art Deco Statue Kapurthala Dancer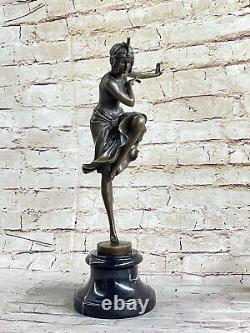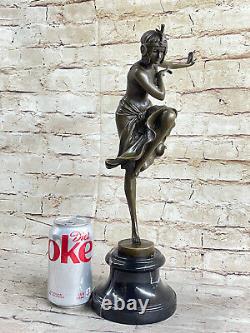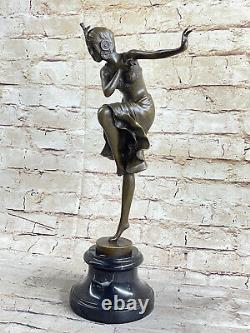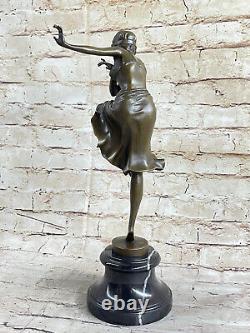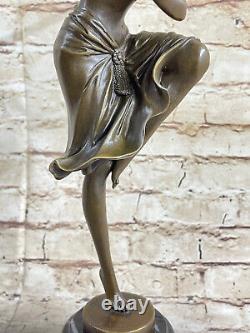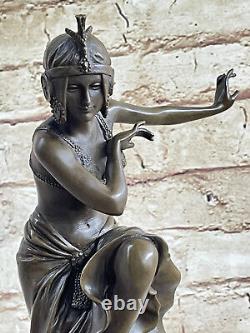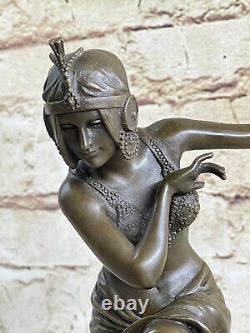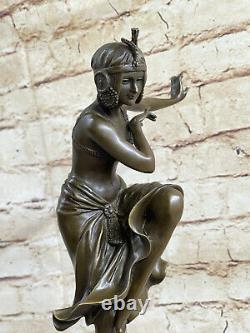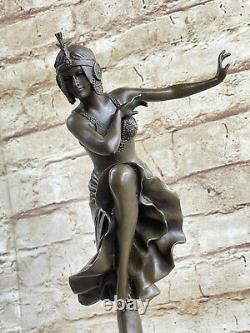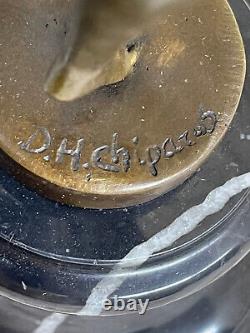 Signed D H Chiparus 100% Bronze Art Deco Statue "De Kapurthala" Dancer. This product description is originally written in English. Please find below an automatic translation in French. If you have any questions, please contact us. Nbsp;This sculpture is in perfect condition.
Bronze dimensions with marble base: Height 15" x Width 5 1/2". Enhance the ambiance of your space with the vibrant energy of this festive bronze dancer. Radiating both pleasure and style, she is a captivating embodiment of movement and celebration. With a knee-length undulating skirt gracefully unfurling upwards as she raises her leg in dance, she exudes a sense of joyful motion.
Her bra top, exposed belly, and ornate headdress contribute to her eclectic and captivating charm. Made using the revered lost-wax method, this 100% bronze sculpture captures every intricate detail of the dancer's form and expression.
The technique ensures that every nuance, from the folds of her skirt to the intricate patterns of her attire, is faithfully reproduced. Resting on an elegant black marble base, the sculpture's elegance is enhanced, making it a perfect complement to any room seeking a dynamic artistic touch.
Signed by the renowned artist DH Chiparus, this sculpture carries with it a legacy of artistic excellence. Whether you are an art enthusiast or someone looking to give their space a lively character, this bronze dancer promises to be a conversation piece and a source of visual pleasure.