Original Chair Girl 100% Cast Bronze Statue Mario Nick Art Deco Home Decor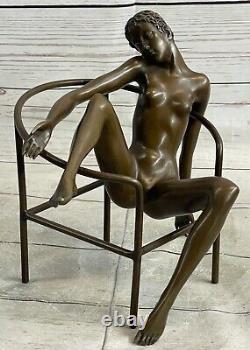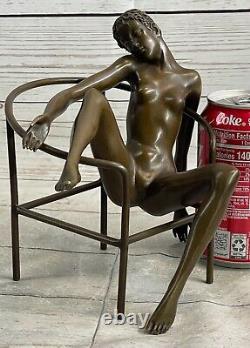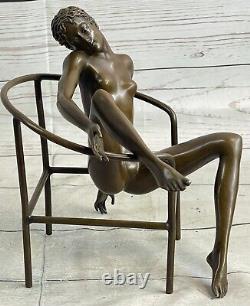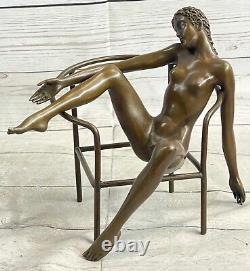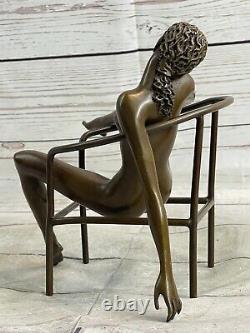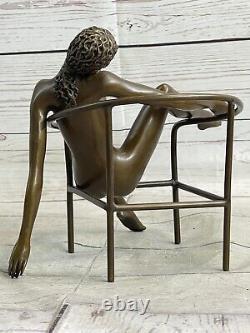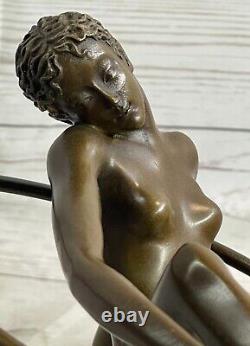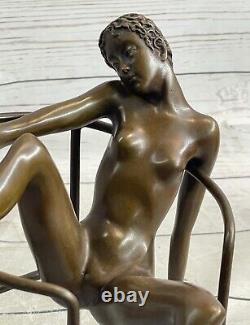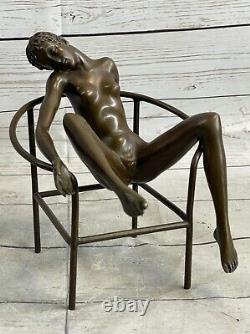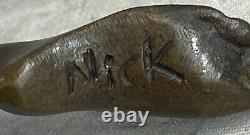 Original Chair Fille 100% Bronze Statue Mario Nick Home Decor Art Deco. This product description is originally written in English. Please find below an automatic translation in French. If you have any questions, please contact us.
This sculpture is in perfect condition. Bronze Dimensions: Height 8" X 10". Immerse yourself in the captivating beauty of this bronze sculpture depicting a woman in deep sleep.
Resting on a beechwood chair, she emits a radiant glow as sunlight gently illuminates her naked body. With grace and tranquility, she removes her fitted top, revealing her breasts with a sense of liberation. Her gaze fixed on the horizon, her expression remains poised and her flowing hair frames her face, adding to the ethereal atmosphere. In the midst of undressing, her thoughts drift towards a past love that continues to hold a special place in her heart.
While she moves forward and prepares for a new love, she cherishes the memories of lost romance, forever treasuring its significance. Made using the famous "lost wax method," this bronze sculpture showcases the artist's meticulous attention to detail. Adorned with a light brown patina, it exudes a warm and inviting aura. Every aspect of this sculpture exudes exceptional craftsmanship. It is meticulously handcrafted and composed entirely of bronze, reflecting the dedication and talent of the artist.
Testifying to its authenticity, the sculpture proudly bears the signature of the talented artist Nick. This remarkable work of art captures the deep emotions and timeless beauty of the human form, making it a truly remarkable addition to any collection or space. Made using the famous "metho.