Marble Art Deco Ashtray with Nude Woman in Bronze, signed by Joe Descomps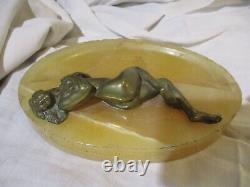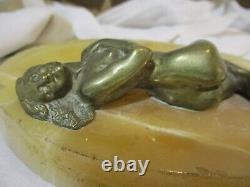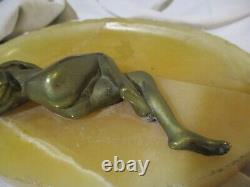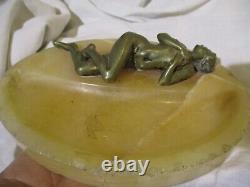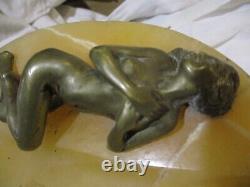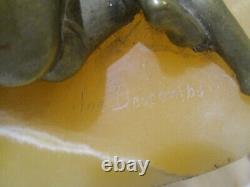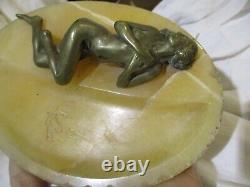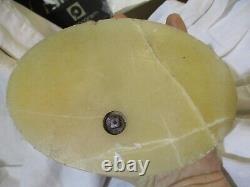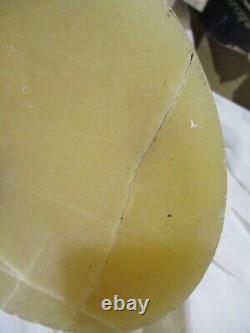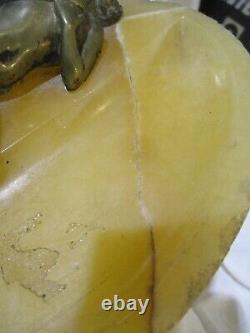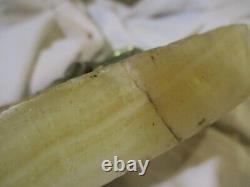 Splendid marble ashtray with a bronze sculpture of a nude woman signed by Joe Descomps (1869-1950). Measures 18cm in length and 12cm in width. Signature engraved in the marble. One could believe that there is a flaw in the marble, but it seems to be the marble's vein. When running a finger over it, there are no roughness on top of the ashtray, it has not been broken or glued back together. I do not know if it was originally made like this or if the vein has become more pronounced over time.
Careful shipping or possibility of hand delivery in Paris.