Eagle Bird Fauna Art Deco Style Art Nouveau Style Bronze Art Statue Sculpture.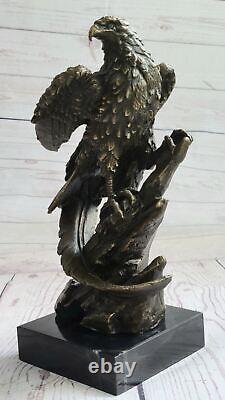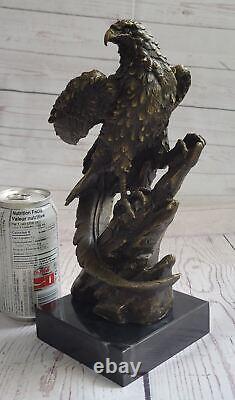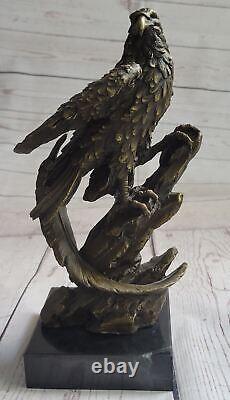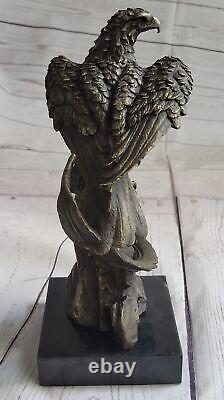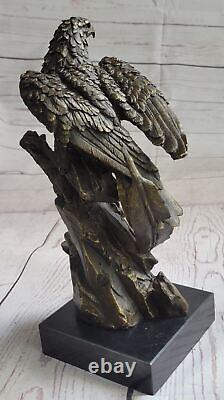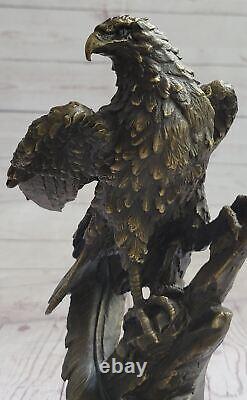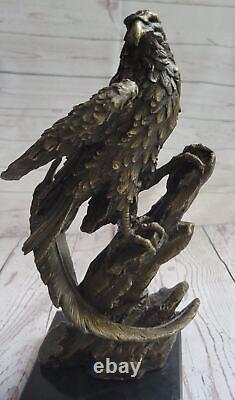 Statue Sculpture Eagle Bird Fauna Art Deco Style Art Nouveau Style Bronze Art. This product sheet is originally written in English. Please find below an automatic translation into French. If you have any questions, please contact us. This sculpture is in perfect condition.
Bronze dimensions with marble base: height 11" x width 5.5". Marble dimensions: 5.5" x 5.5".
Majestically perched atop its nest, this bronze sculpture depicts an eagle in a moment of serene contemplation. With piercing eyes and deployed claws, the eagle maintains a vigilant watch, ready to swoop down on its prey with unmatched precision. Each feather is meticulously crafted, forming a harmonious symphony of ovals that accentuate the bird's graceful silhouette. Its sharp, pointed beak reveals the power and agility of the predator.
Made using the ancient method of lost-wax casting, this sculpture showcases the dedication and expertise of the artist. The 100% bronze composition ensures its durability and longevity, while the brown patina finish adds depth and character to the piece. Resting on a sturdy marble base, this artwork is enhanced by its detailed bronze pedestal, highlighting the meticulous attention to detail. To authenticate its origin and quality, the sculpture bears the signature of esteemed artist Miguel Lopez. Invite the spirit of nature into your space with this captivating eagle sculpture.
Its imposing presence and realistic features make it a perfect centerpiece for nature enthusiasts and art collectors. Let this bronze masterpiece bring the wild beauty and grace of the eagle world into your home or office, reminding you of the majesty and power of nature's creations.