Chinese Antique Bronze Foo Lion Dog Statue - Fine Art Deco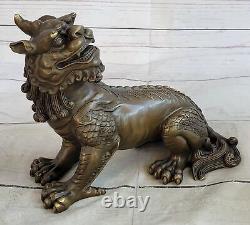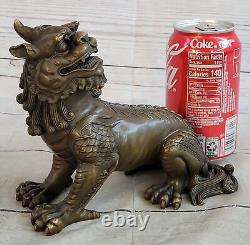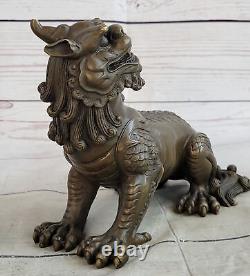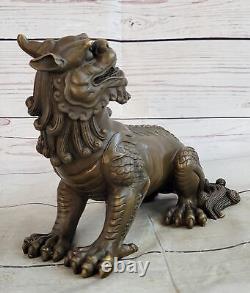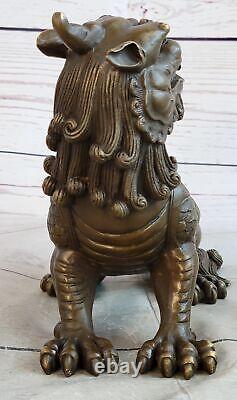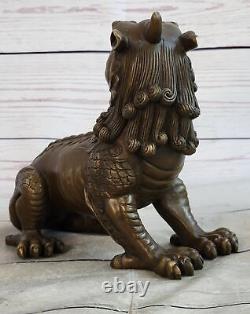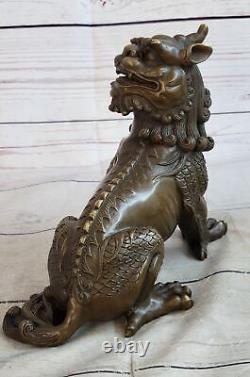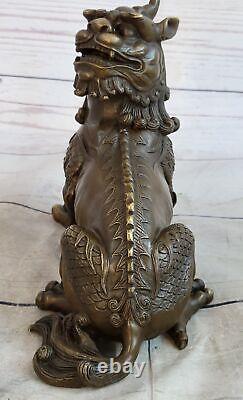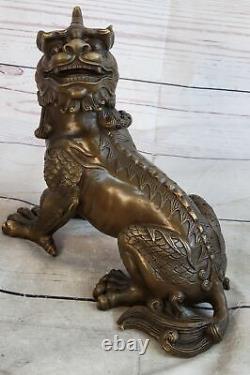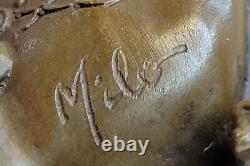 Chinois Bronze Antique Foo Lion Dog Propices Statue Fine Art Deco. This product listing is originally written in English. Please find below an automatic translation in French. If you have any questions, please contact us. This sculpture is in perfect condition.
Bronze Dimensions: Base: Height 6" x Width 9". Immerse yourself in the rich heritage of Chinese art with this remarkable bronze sculpture that pays tribute to the revered Fu Foo Dogs Guardian Lion. Skillfully designed in vintage style, this sculpture captures the essence of these majestic creatures and testifies to the enduring beauty of Chinese culture. Created using the ancient and complex method of lost-wax casting, it embodies the art and craftsmanship of past generations.
Contrary to popular belief, the Chinese were not unfamiliar with lions when they made their imperial guardian lion sculptures, commonly known as "foo dogs" or "foo lions" in the West. During the Han Dynasty, they encountered Asian lions through trade along the Silk Road, even keeping them as pets for the emperor.
It is these noble creatures that inspired the guardian sculptures that we admire today. Every detail of these vintage lion statues has been meticulously captured, reflecting the royal stature and strength of the Fu Foo Dogs.
With their fierce expressions and imposing presence, these guardian lions symbolize protection and good fortune in Chinese culture. The sculpture bears the signature of the famous artist Milo, further asserting its authenticity and artistic value. Embrace the rich heritage of Chinese art and invite the timeless elegance of these vintage Fu Foo Dogs Lion statues into your space. Whether displayed at the entrance of your home or serving as a centerpiece in your decor, they exude a sense of majesty and reverence.
Let these guardian lions testify to the enduring legacy of ancient Chinese art and culture, bringing protection and fortune to your environment. Increase your overseas sales with WebInterpret's global listing solution.