Bronze Art Deco Egyptian Dancer Statue, Signed D. H.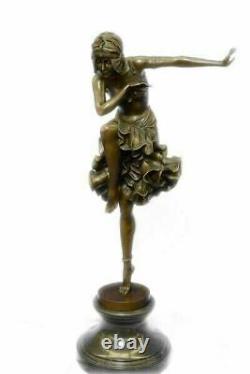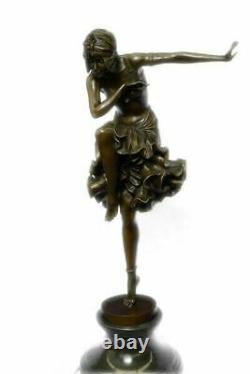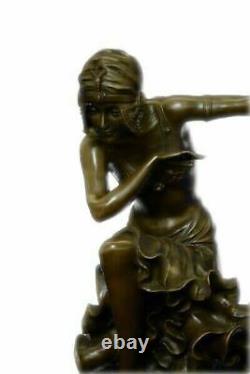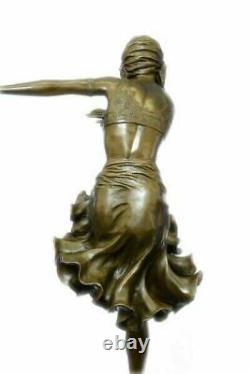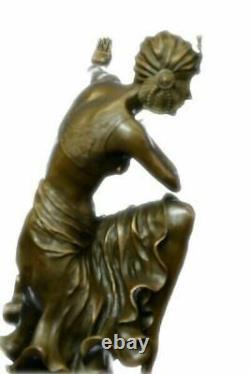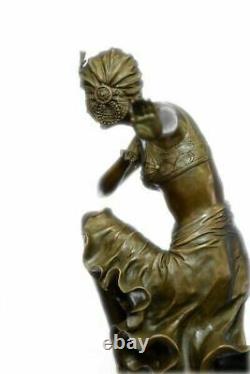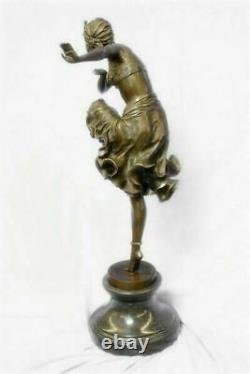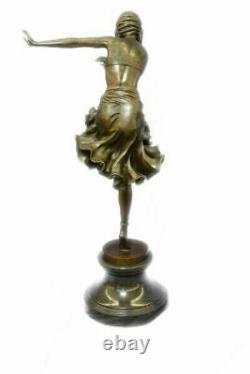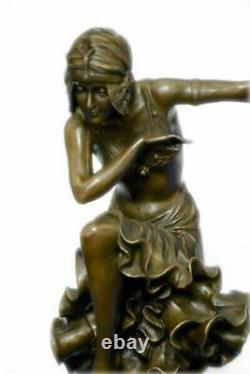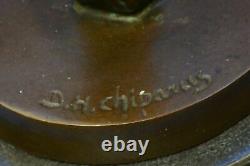 Bronze Art Deco Egyptian Dancer Footsteps, Signed: D. This product description is originally written in English. Please find below an automatic translation in French. If you have any questions, please contact us. This sculpture is in perfect condition.
Bronze dimensions with marble base: Height 27" x Width 11". Presenting a superb Art Deco bronze sculpture of a dancer on a marble base by DH Chiparus! This exquisite piece captures the essence of the Art Deco era, showcasing the beauty and elegance of the dance form. With meticulous attention to detail, the sculpture depicts a graceful woman kneeling and leaning forward, emanating a sense of movement and balance. The bronze artwork is proudly displayed on a rectangular marble base, adding a touch of sophistication to any space. Experience the finest craftsmanship with this museum-quality reproduction that faithfully captures the delicate features and complex design of the original artwork. Whether showcased at exhibitions or cherished by passionate collectors, this sculpture is guaranteed to captivate attention and steal the spotlight. The artist's signature adorns the imprint position, further validating the quality and craftsmanship of this remarkable bronze sculpture. Through our commitment to rigorous production control, we guarantee the highest quality in all aspects of this exquisite piece. From skilled craftsmanship to material selection, this reproduction embodies the beauty and artistry of the Art Deco era. Enhance your space with the allure and sophistication of this Art Deco bronze dancer sculpture on a marble base, a true testament to the timeless elegance of Art Deco style. Whether showcased at exhibitions or cherished by collectors, increase your sales abroad with WebInterpret's global listing solution.