Vintage Art Deco Solid Cast Bronze Dog / Bloodhound Figurine Marble Deal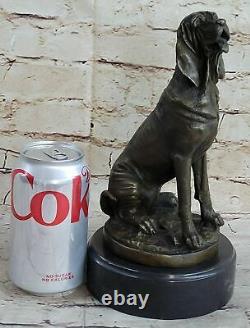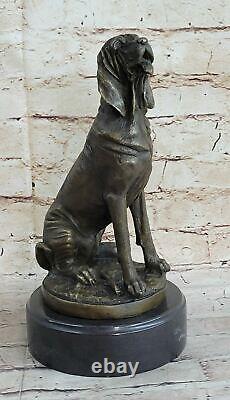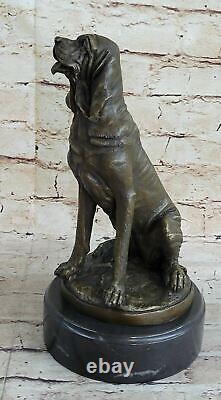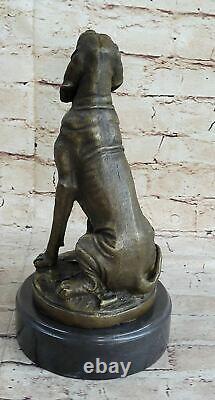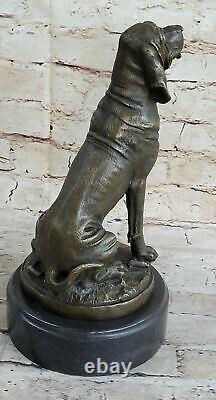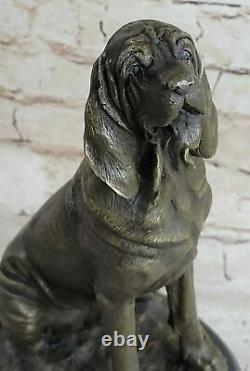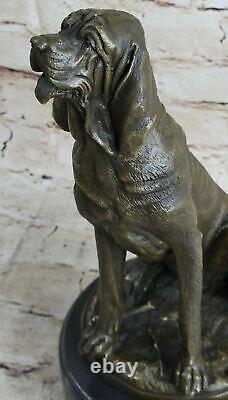 Vintage Art Deco Solid Bronze Cast Dog / Bloodhound Figurine Marble Deal. This product description was originally written in English. Please find below an automatic translation into French. If you have any questions, please contact us.
This sculpture is in perfect condition. Dimensions in bronze with marble base: Height 10" X Width 5". Celebrate the precious bond between man and his faithful companion with this remarkable bronze marble sculpture by Bloodhound. This exquisite artwork pays tribute to the beloved pet dog, often called man's best friend.
The sculpture captures the essence of the bloodhound breed with remarkable precision and attention to detail. Made using the revered lost wax method, this bronze sculpture showcases the highest quality and craftsmanship. Each characteristic of the bloodhound is meticulously sculpted, from its alert and expressive eyes to the distinctive wrinkles and folds of its skin.
The rich brown patina adds depth and warmth to the piece, enhancing the realistic appearance of the bloodhound. Mounted on an elegant black marble base, this sculpture is not only a remarkable artwork but also a stylish addition to any decor. The marble base provides stability and elegance, allowing the sculpture to stand proudly as a centerpiece in your home or office. It is signed by the artist Cain, adding to its quality and artistic value.
This signed Bloodhound bronze marble sculpture is a true tribute to the special bond we share with our furry companions. Whether you are a dog lover, an art enthusiast, or simply looking for a distinctive decorative piece, this sculpture will captivate your heart and add a touch of warmth and charm to any space.