Art Deco Nude Female Classical Bronze Sculpture Figurine on Marble Base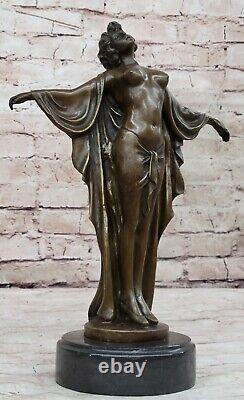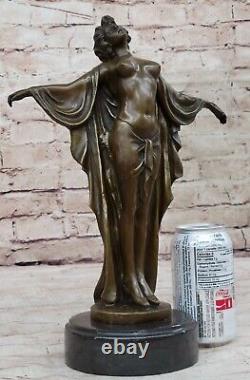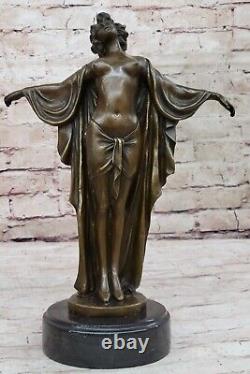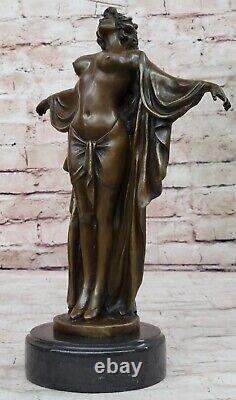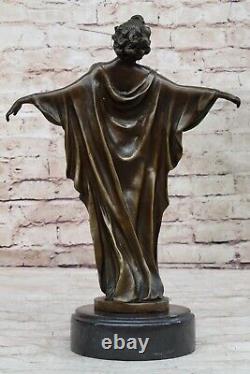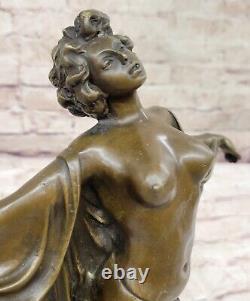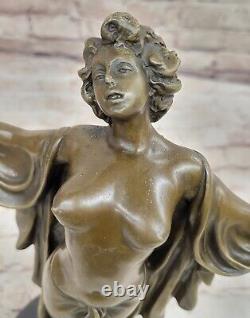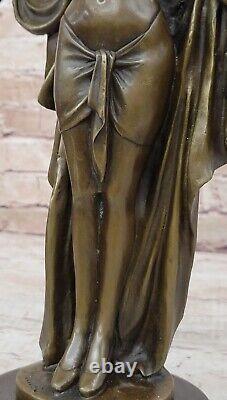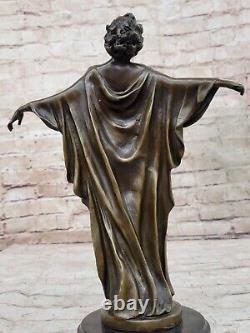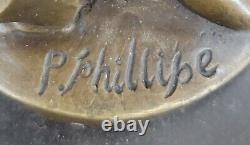 Art Deco Nude Female Classic Bronze Sculpture Figurine Marble Base. This product sheet is originally written in English.
Please find below an automatic translation in French. If you have any questions, please contact us. Condition: This sculpture is in perfect condition. Bronze dimensions with Marble Base: Height 14 X Width 10 Marble dimensions: Diameter 5 Height without base: 12 1/2 Weight: 10 lbs Inventory: 51Y2014515. Experience the enchantment of The Awakening with this elegant bronze sculpture by Paul Philippe. Capturing a moment of deep emotion and beauty, the sculpture depicts a figure awakening, symbolizing rebirth and renewal. Made with meticulous care using the ancient lost-wax method, this artwork exudes a timeless and artistic allure. Gracefully resting on a black marble base, the bronze sculpture features a rich brown patina finish, adding depth and character to the piece. The delicate details and fluid lines of the figure's form highlight Philippe's mastery of sculpture, creating a sense of movement and emotion that captivates the viewer. The Awakening is more than just a sculpture; it is an expression of the infinite possibilities of life and the beauty of embracing change. Whether displayed in a home, office, or gallery, this exquisite bronze piece will infuse any space with a sense of sophistication and art, inviting viewers to reflect on the depths of human emotion and the journey of self-discovery. Embrace the grace and elegance of The Awakening and let this timeless bronze sculpture become the centerpiece of your art collection. Paste the link into a browser window.