Art Deco Classic Dancer Signed Bronze Figurine Statue Sculpture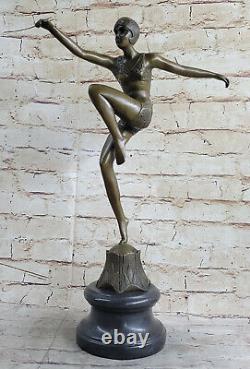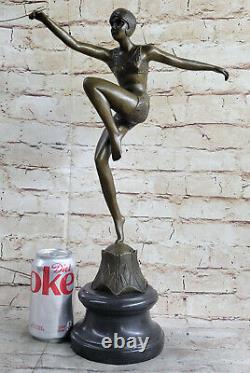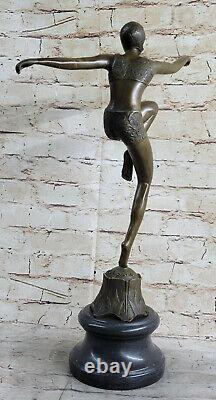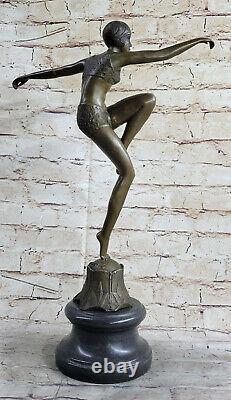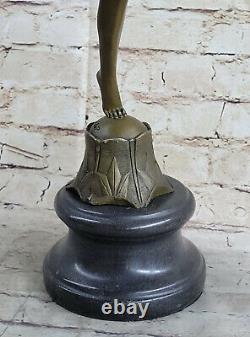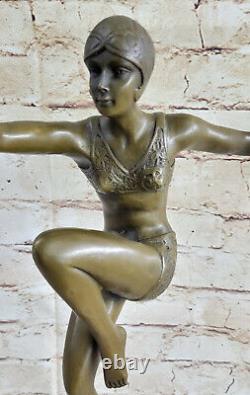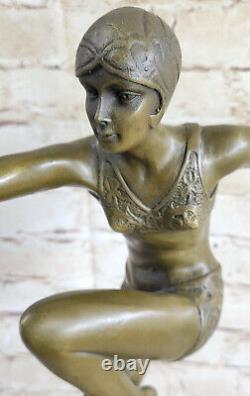 Presentation of the exquisite bronze sculpture titled "Phoenician Dancer", a masterful creation by the talented artist Demetre Chiparus, renowned for his contributions to the Art Deco movement. This amazing piece captures the essence of a captivating dancer frozen in a theatrical pose, with gracefully extended arms and balanced on her toes, displaying elegant balance and strength.
Meticulously handcrafted, this bronze sculpture features a rich brown patina finish, adding depth and enhancing the sculpture's appearance. It proudly bears Chiparus' signature, symbolizing its quality and value. The sculpture is mounted on an elegant black marble base that reflects the Art Deco style, further enhancing its visual appeal and offering a pl.