Signed Art Deco Dancer Dancer Bronze Sculpture Marble Base Statue Figurine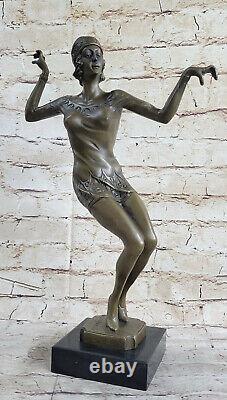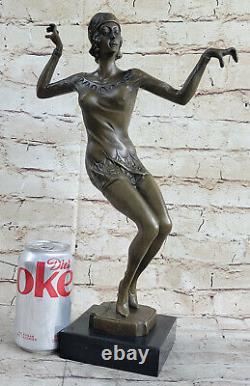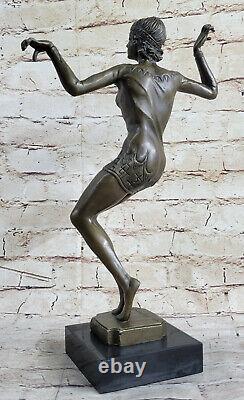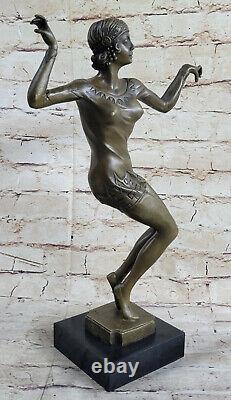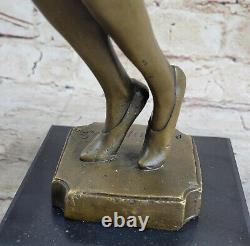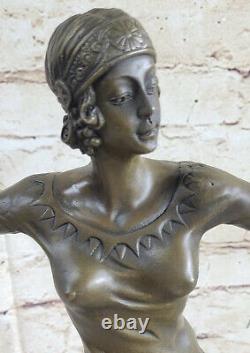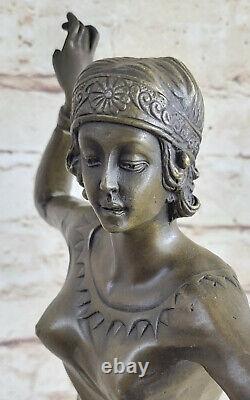 Condition: This sculpture is in perfect condition.
Dimensions Bronze with Marble Base: Height 16 x Width 10
Marble Dimensions: 4 1/2 X 4
Height without base: 15
Weight: 9 LBS
Inventory: 28Y5833982

The skillful dancer stands balanced on her toes, artistically placing her arms in the air. Her body twists, further demonstrating her agility.
She is dressed in a short dress, revealing the muscles of her toned legs. A small decorative headdress sits just above her forehead, curved around her short hair. This one hundred percent bronze sculpture was cast using the lost wax method.
It rests on a rectangular base of black marble. It is signed by DH Chiparus.