Modern Art Deco Faces by Picasso Bronze Sculpture Marble Base Figurine Decor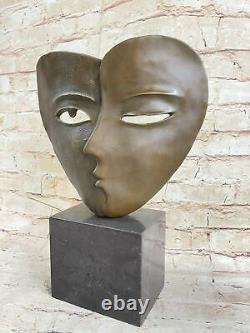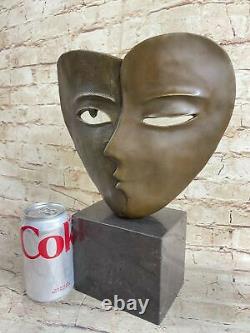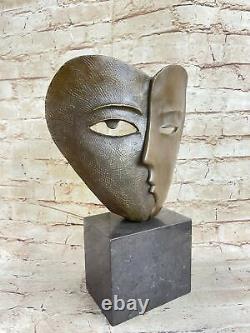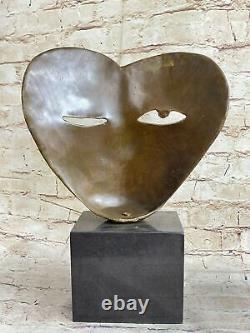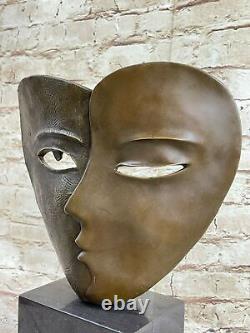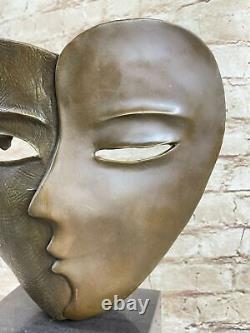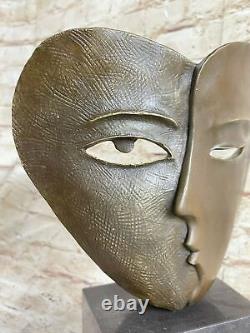 Art Deco Modern Faces by Picasso Bronze Sculpture Marble Base Figurine Decor. This product listing is originally written in English. Please find below an automatic translation in French. If you have any questions, please contact us.
This sculpture is in perfect condition. Bronze dimensions with marble base: Height 13" X Width 9". Marble dimensions: 5" X 5".
Introducing "Lovers," a captivating modern art sculpture that pays homage to legendary artist Picasso and his remarkable contributions to the field of surrealism. This abstract masterpiece, entitled "Lovers," embodies simplicity and intrigue, featuring two intertwined faces designed in the form of a captivating mask.
Made from the finest available bronze, this modern sculpture showcases impeccable craftsmanship and attention to detail. The intricate filigree work and complex facial expressions bring the bronze to life, elevating it to the status of high-quality art. Resting on a solid marble base, the sculpture exudes elegance and stability, accentuating its artistic significance.
To guarantee its authenticity and provenance, "Lovers" proudly bears the artist's signature, a testament to its merit and artistic value. As with all of our bronze sculptures, this piece has been meticulously hand-cast in our own foundry, where it undergoes rigorous quality controls at every stage of the manufacturing process. The exclusive use of the lost-wax casting method further enhances the sculpture's uniqueness and allure.
This ancient and revered technique ensures that each piece is one-of-a-kind, imbued with exceptional detail and precision. "Lovers" is a testament to the beauty of abstract art, inviting viewers to interpret its symbolism and evoke their own emotions. Whether displayed in a private art collection or as a centerpiece in a public space, this sculpture is sure to captivate and inspire. Embrace the spirit of artistic expression and bring the allure of "Lovers" into your space. It is a testament to Picasso's enduring legacy and a celebration of the limitless possibilities of modern art.
Paste the link into a browser window. To guarantee its authenticity and provenance.