Elegant Art Deco Cobra Snake Ashtray Bronze Sculpture Figure Desk Decor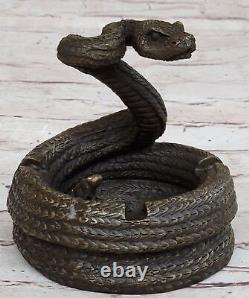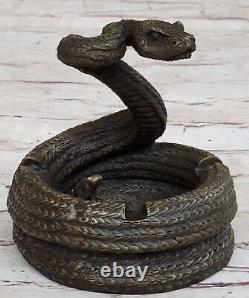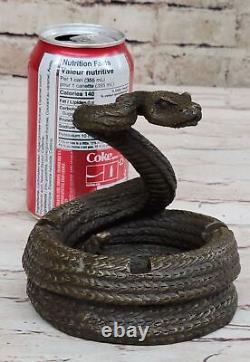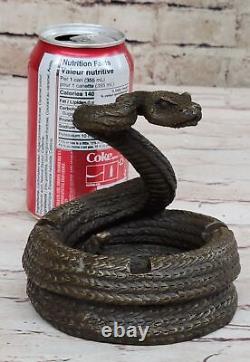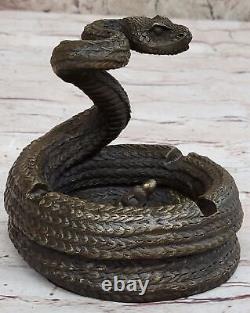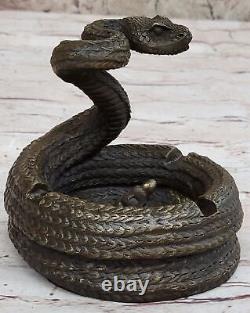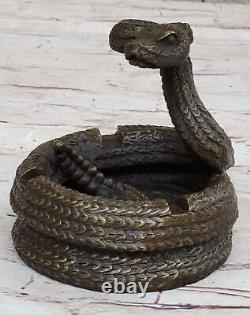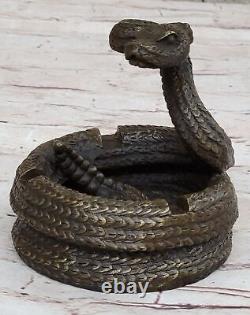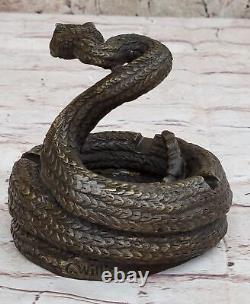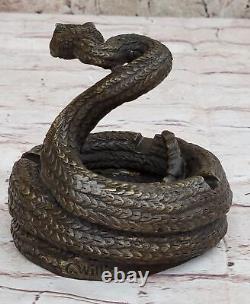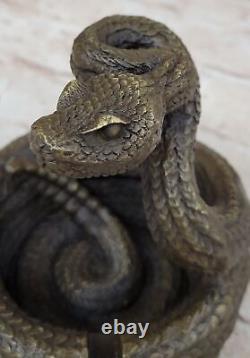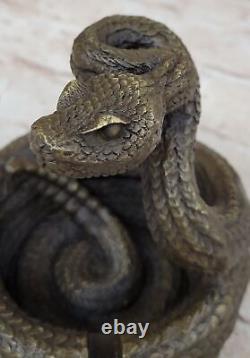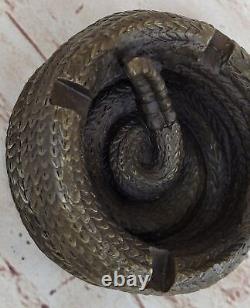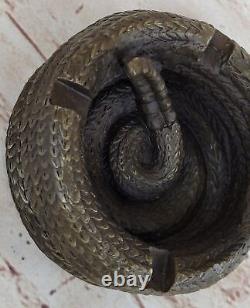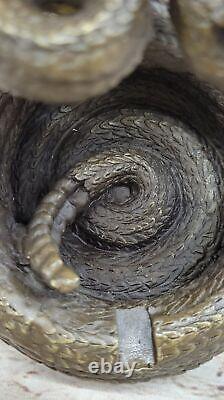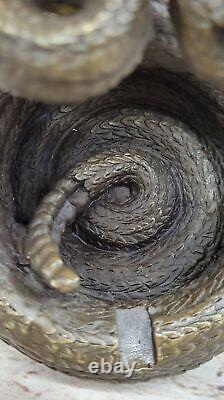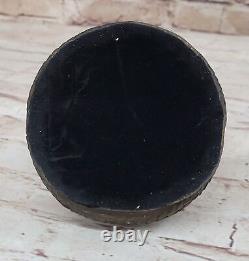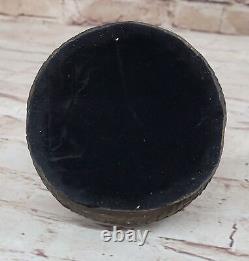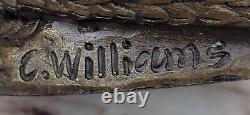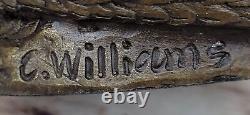 Elegant Art Deco Cobra Snake Bronze Sculpture Figurine Desk Decor. This product description is originally written in English. Please find below an automatic translation in French. If you have any questions, please contact us.
This sculpture is in perfect condition. Bronze Dimensions: Height 4.5" X Width 4".
Get ready to be captivated by the striking beauty of this bronze sculpture by William's. The sculpture features a fascinating representation of a cobra snake emerging from an ashtray, showcasing the exceptional craftsmanship of the artist and his meticulous attention to detail. Every aspect of this artwork, from the sinuous body of the cobra to its intricate scales and piercing eyes, exudes a sense of power and allure.
The dynamic pose and realistic depiction of the snake's movement add an element of intrigue and fascination to the sculpture. Handcrafted with care, this piece is a true testament to the artist's skill and dedication.
Whether displayed in a private collection, an art gallery, or as a centerpiece in your own space, this bronze sculpture is guaranteed to leave a lasting impression on all who see it. The bronze sculpture not only showcases artistic excellence but also holds deep symbolism. The cobra, revered in many cultures, embodies themes of transformation, protection, and ancient wisdom. Its emergence from the ashtray represents a metaphorical rebirth or the abandonment of old habits and beliefs.
This sculpture serves as a powerful reminder of the symbolic significance of the snake and invites contemplation and reflection. The rich brown patina of the bronze further enhances the depth and beauty of the piece, adding timeless elegance to its overall presentation.
With its intricate details and profound symbolism, this bronze sculpture is a true masterpiece that will enhance any art collection or interior space. Whether displayed in a private collection, an art gallery, or as a centerpiece..