"Chiparus Signed Rare Bronze Sculpture Art Deco Dancer Cast Figurine Nr"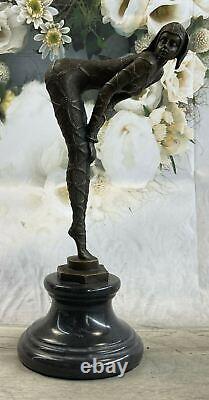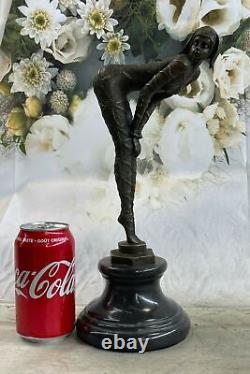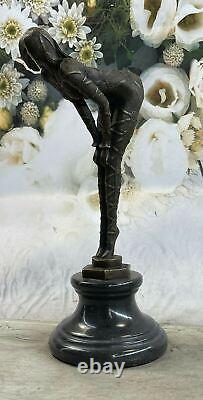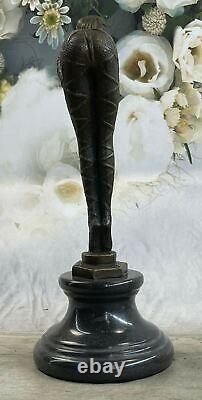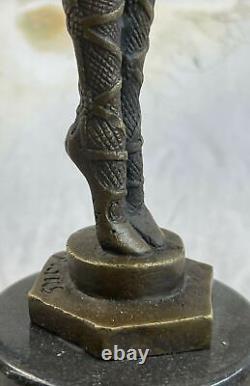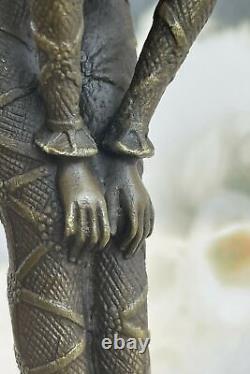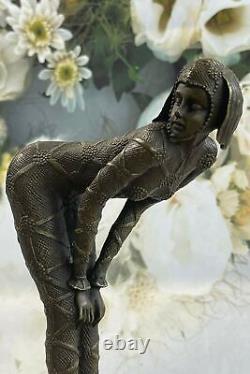 Chiparus Signed Rare Bronze Sculpture Art Deco Dancer Cast Figurine No. This product description was originally written in English. Please find below an automatic translation in French. If you have any questions, please contact us.
This sculpture is in perfect condition. Dimensions in bronze with marble base: Height 13" x Width 6" Dimensions of the marble: Diameter 5" Height without base: 10" Weight: 8 lbs Inventory: 68Y2933686. This captivating bronze sculpture beautifully captures the allure of a seductive woman in an exquisite pose.
With the upper part of her torso gracefully bent and her hands resting on her knees, she forms an elegant L-shaped silhouette. Every detail is meticulously crafted, from the delicate beads and sequins adorning her body, exuding sophistication and sensuality.
The sculpture is skillfully created using the revered lost-wax casting technique, resulting in a timeless piece with a rich, bronzed patina finish that will retain its beauty for years to come. Mounted on an elegant black marble base, this masterpiece bears the signature of the renowned artist DH Chiparus, further enhancing its value and quality.
A true testament to the artist's mastery of his craft, this sculpture is a stunning addition to any art collection. Its captivating presence and intricate design make it a mesmerizing centerpiece that will hypnotize viewers and evoke a sense of admiration. Chiparus seductive dancer woman in a seductive pose Bronze Sculpture Statue Figure YRD-293. Paste the link in a browser window.
A true testament to the mastery.