Bronze Statue of Indian Chief Native American Sitting Art Deco Western Sculpture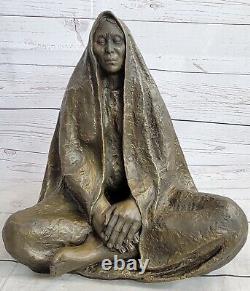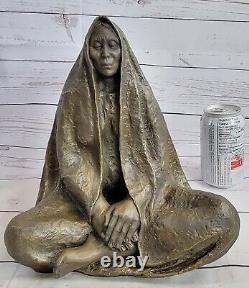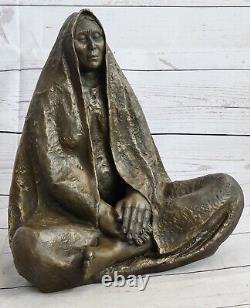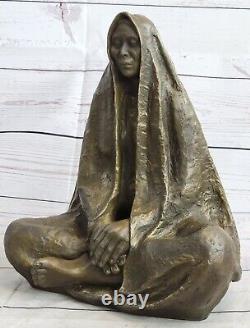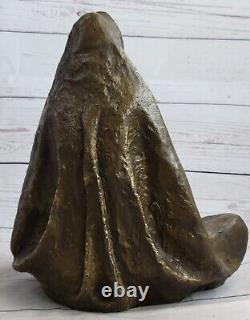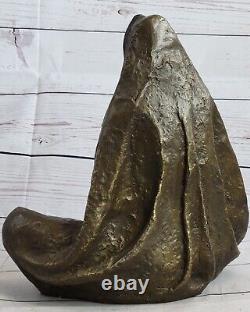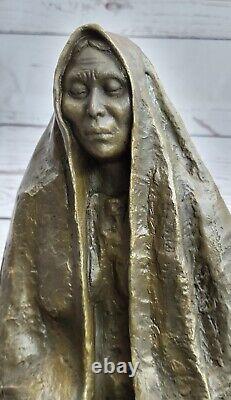 Graciously seated on the sacred embrace of the earth, the shaman adopts the timeless Indian posture of crossed legs. Adorned with a flowing cloak that drapes like an enigmatic veil, an aura of tranquility and mystique envelops him. His serene face reflects the delicate bridge between the corporeal and the divine, encouraging spectators to contemplate the depths of ancient sagacity and spiritual sagas. Meticulously handcrafted, this bronze sculpture is the product of the ancient technique of lost wax casting.
This timeless method ensures that every complex facet and subtlety of the original artwork is faithfully preserved, resulting in an extraordinary masterpiece. Enhanced with a rich brown patina, the sculpture emanates.